kaedinger
software architect
Keeping the clients at the top
with more than 20 years of experience.

Our Pop3Connector is designed to download mails from an unlimited number of POP3 mailboxes (GMail, Yahoo, mail.com…) and optionally parse and relay them to any mail server using the SMTP protocol (Exchange Server, sendmail…).
The little LiLA (Lightweight Library Application) is an easy-to-use book lending manager for smaller libraries, like schools, hospitals, recreational facilities, hotels etc. – we've also seen it keeping track of ski sport gear and costumes 😉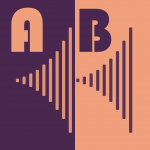 Audio Comparison is a WordPress plugin that makes showing off audio skills (i.e. on mixing and mastering websites) easy via stylish A/B comparisons.